The new way to carry your tippet spools
The new way to carry your tippet spools

Goat Head Gear is pleased to announce our newest product, the Spool Clip. Spool Clips are a new way to carry your tippet spools. Their simple and compact design keeps your spools handy yet out of the way at the same time. A single Spool Clip will hold 2 standard tippet spools (fits most spools*) and fits securely to most nylon straps. How many times have your old clunky tippet caddies hooked on the bushes or been caught in your slack line?
Never again with Spool Clips!
Shop Spool Clips Now!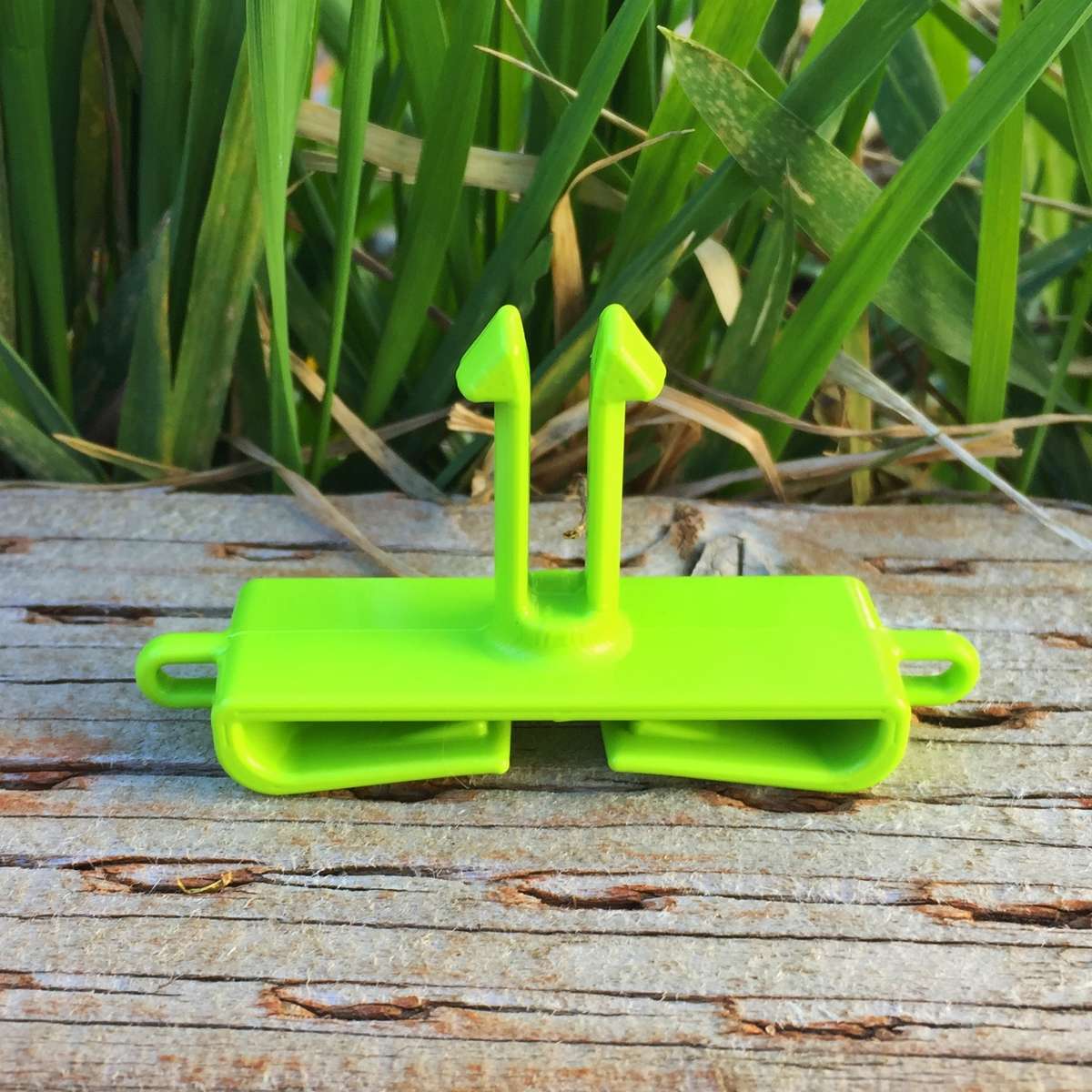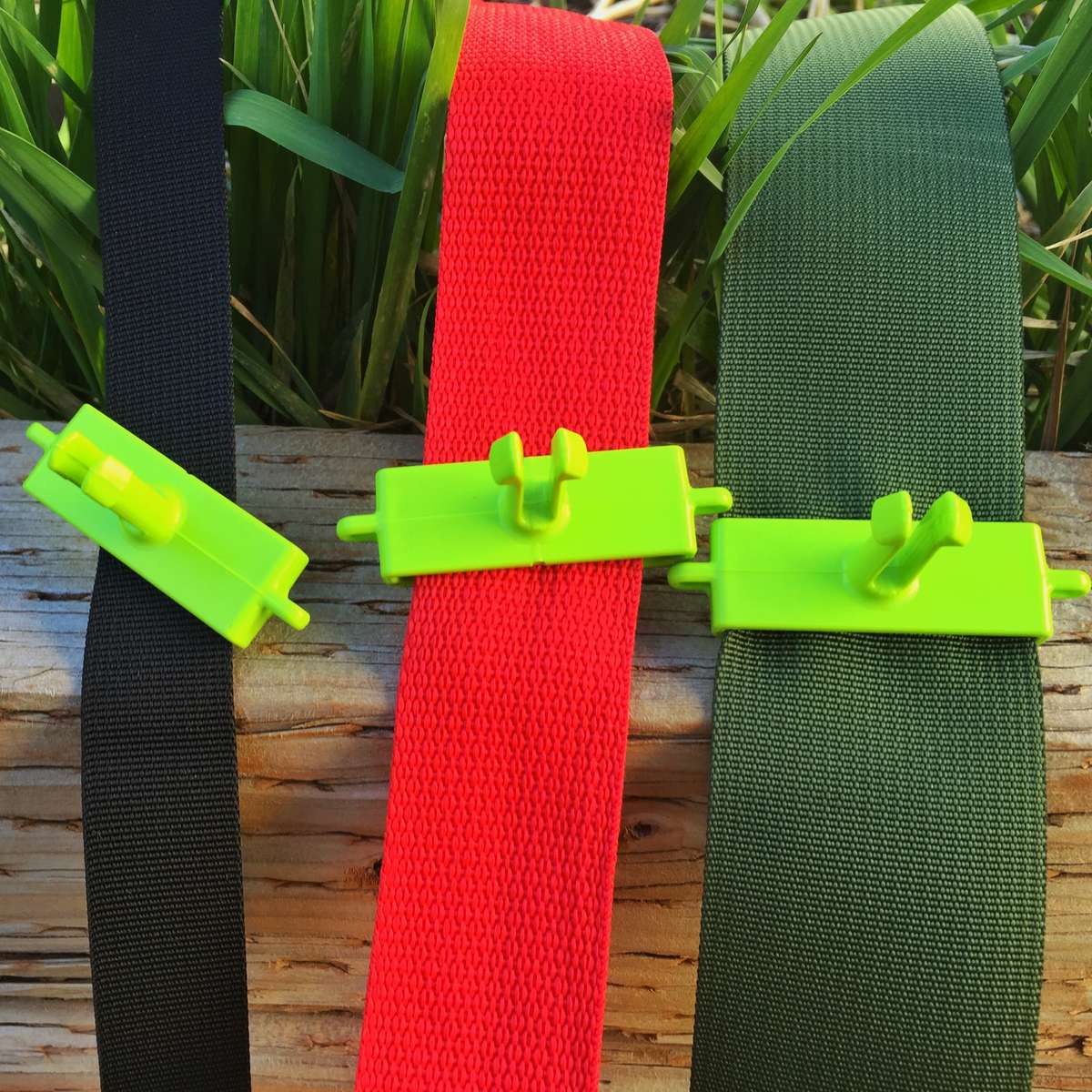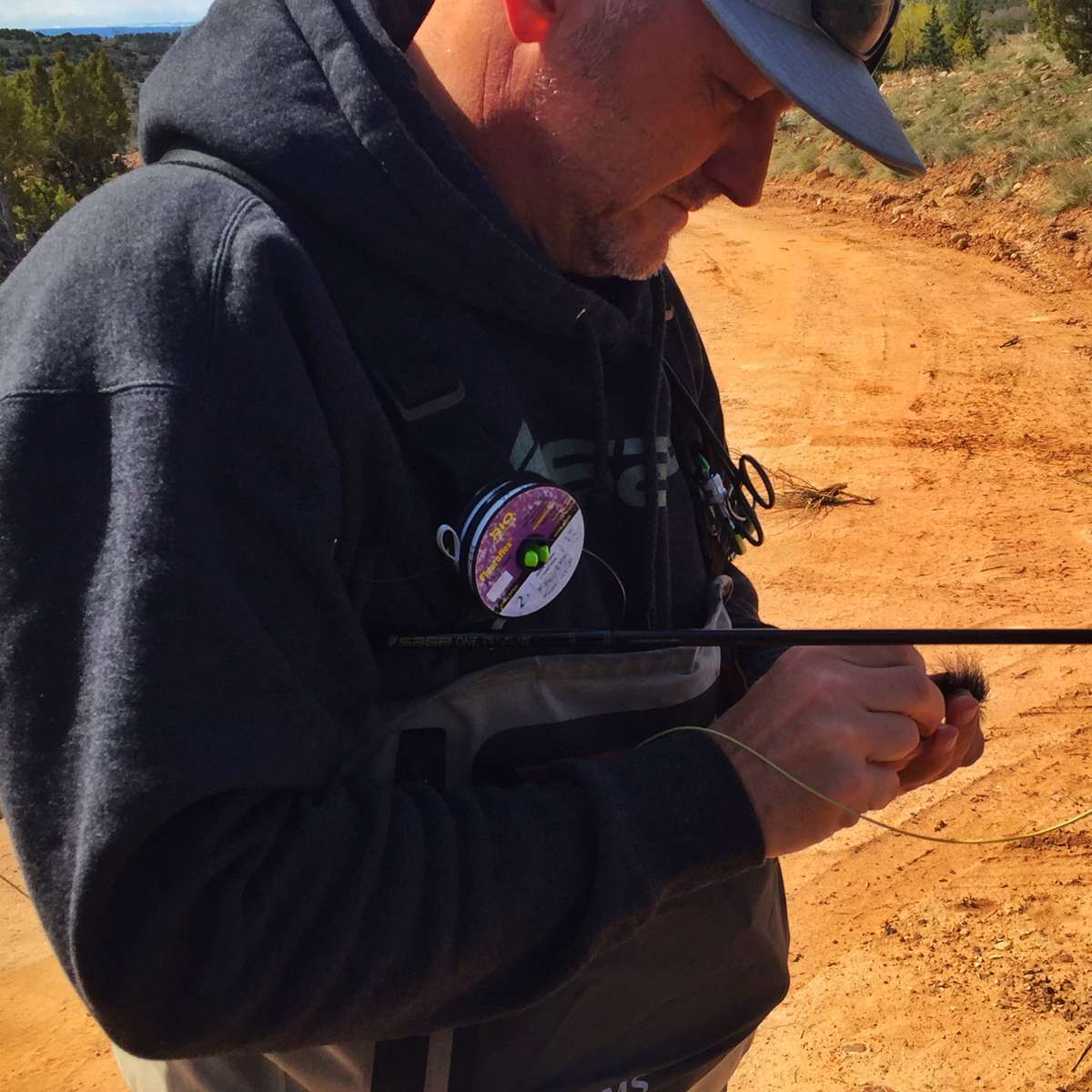 Keeps tippet at the ready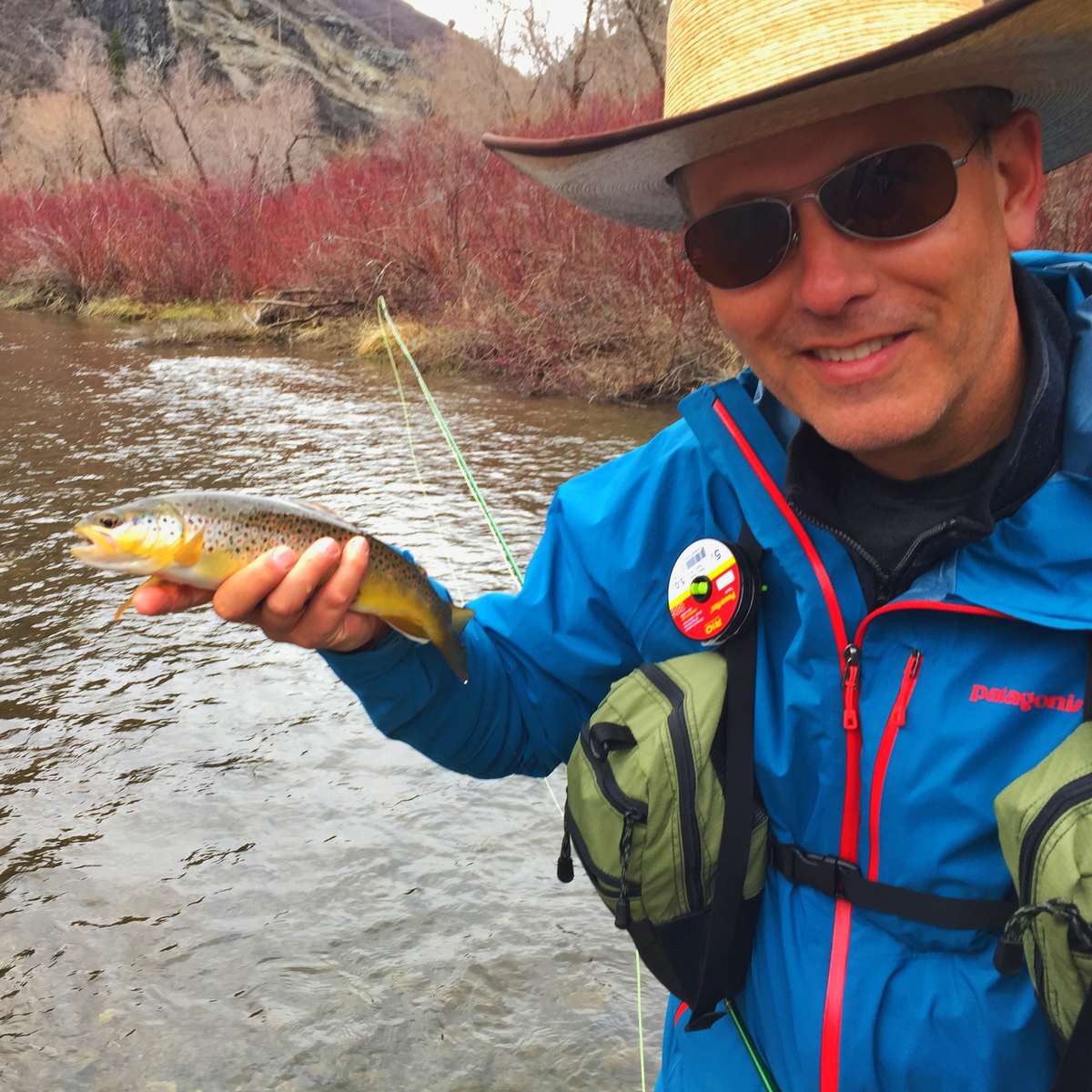 Spools stay out of the way
Spool Clips are simple to use. Add your tippet spools one at a time to ensure the easiest possible installation. You may find it easier to attach your second spool by squeezing the clip and spools between your palms. Once your spools are attached you can add them to your pack, suspenders, or belt. For wider straps, pinch the sides together and slide the edges into the strap clip. Thanks to Spool Clip's unique, patent pending features you can use Spool Clip on most widths of nylon straps. For narrower straps (1"-1.5") you can either lock the clip to one side or lock the clip diagonally across the strap for maximum grip.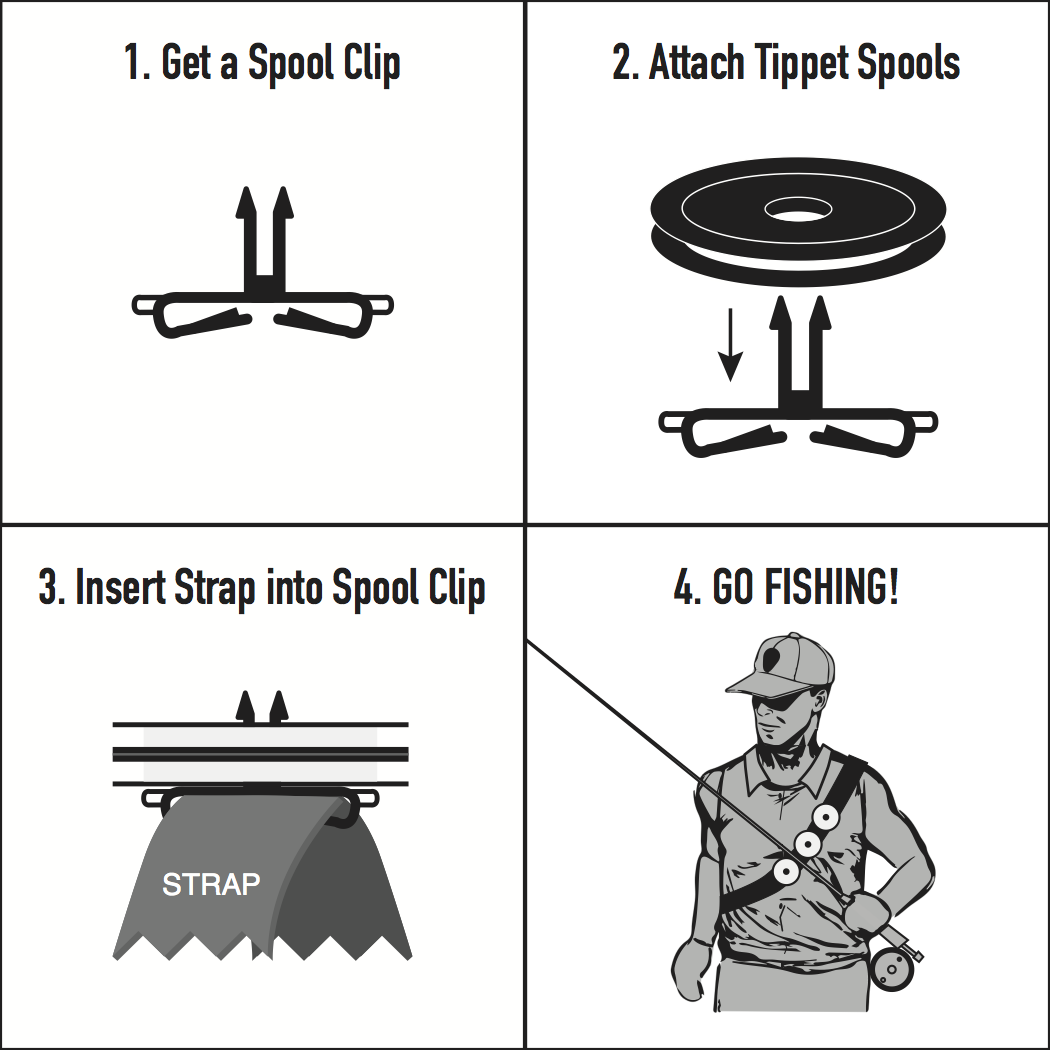 Spool Clips are a product from Goat Head Gear, makers of Sole Spikes. Spool Clips are made in the USA and are eco-friendly made from 100% recycled plastic. Spool Clips are simple, rugged, compact, versatile, and always ready!
"I've always struggled with finding a good place for those 1-3 spools of tippet I always bring with me while chasing sea run browns. Now I have my rod, box of flies in the back pocket, spools and nipper on my belt! Summer fishing at its finest!" Ilias Karanzas - Karanzas fly co/ Apex Flies
Angling Trade Magazine
"They roll easily, dispensing what you need, and don't slide around where you do not want them."
Tim Romano
Coverage in
Tackle Trade World
Fly Life Magazine
"They're bloody awesome"
Steve Dally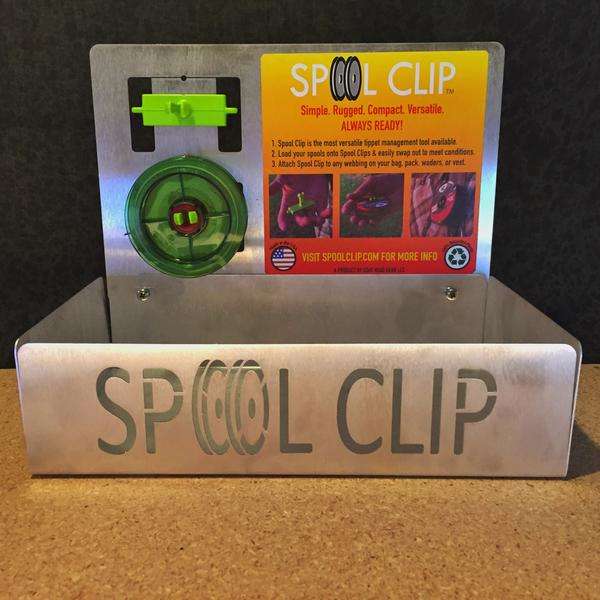 Spool Clips can be ordered for shops in display friendly, precision cut counter top aluminum boxes. Each box holds 100 Spool Clips and it is reusable and refillable. Please contact
sales@goatheadgear.com
for more information about bringing Spool Clips into your shop!
Contact Us
*Spool Clip works with Rio, Orvis, Scientific Anglers, Cabelas and most spools with a smaller bore gauge. Unfortunately, at this time you cannot use spools with larger bore diameters such as Umpqua and Trout Hunter.